WATER RESISTANT NEMA 4 - Mobile Box Extreme Enclosure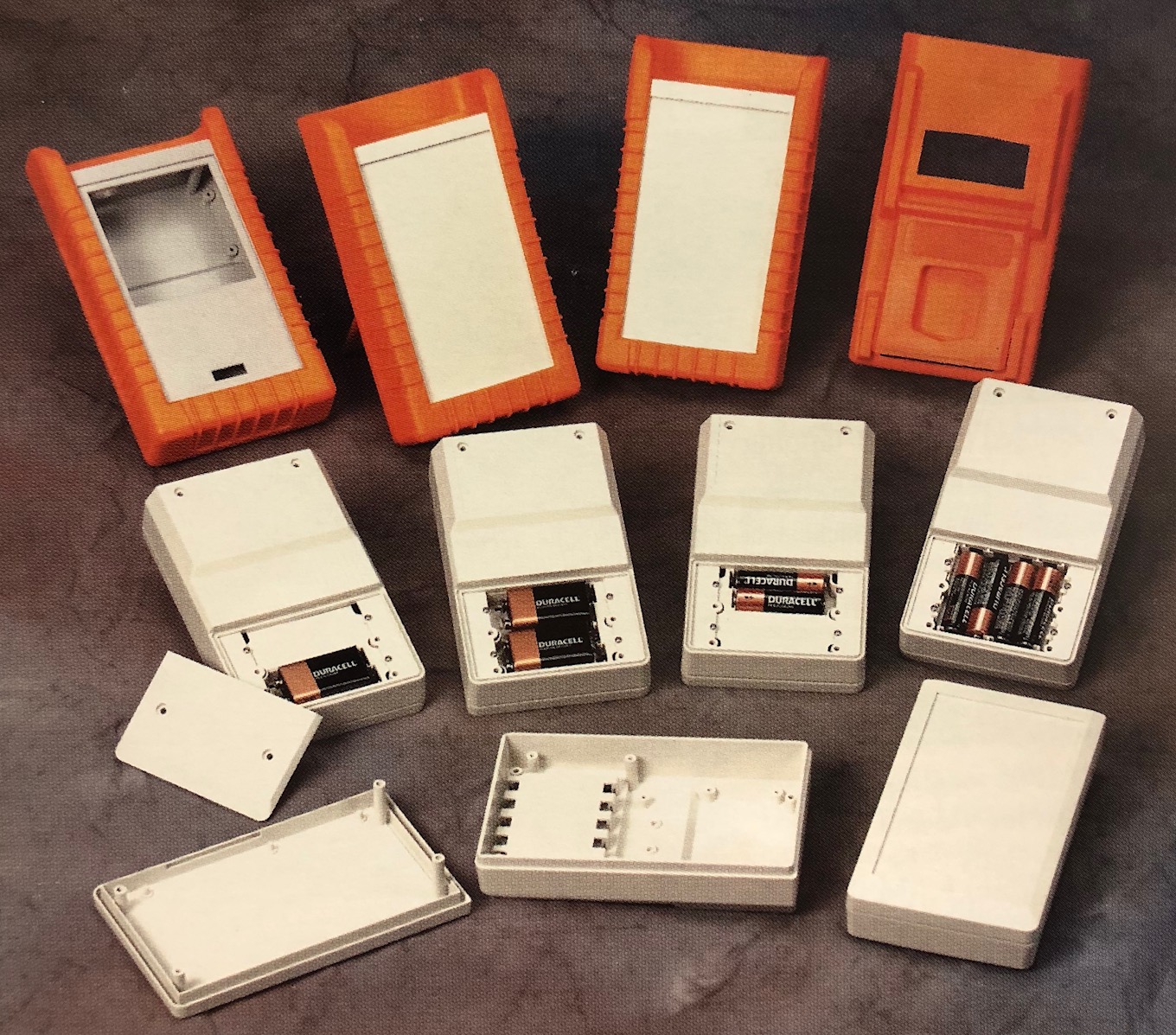 Mobile Box Extreme Enclosure
Features:
Size 6.5 x 4.0 x 1.7 "
NEMA 4 Sealing Kit included
Molded with PC/ABS Material
Super Rugged & Inpact Resistant
Optional side access flaps available
Protective boots available in : Yellow, Red, Light Blue, Dark Blue, Orange and Red.
6 Assembly Screws with Brass inserts for tight sealing.
Quick-Snap Interchangeable battery. Compartments – 4AA, 2AA, 1-9V, 2-9V holders
Industry Standard LCD windows in 4 sizes 16×2, 16×2 Compact, 16×4 and no LCD Window.
Product List

WATER RESISTANT NEMA 4 - Mobile Box Extreme Enclosure

Product Names

Size

Color

Battery Type

Part Number

6.49 x 1.73 x 3.98"

White

N/A

ME-10-TW

6.49 x 1.73 x 3.98"

White

N/A

ME-20-TW

6.49 x 1.73 x 3.98"

White

N/A

ME-30-TW

6.49 x 1.73 x 3.98"

White

N/A

ME-40-TW

6.49 x 1.73 x 3.98"

White

N/A

ME-50-TW

6.49 x 1.73 x 3.98"

Black

N/A

ME-10-BK

6.49 x 1.73 x 3.98"

Black

N/A

ME-20-BK

6.49 x 1.73 x 3.98"

Black

N/A

ME-30-BK

6.49 x 1.73 x 3.98"

Black

N/A

ME-40-BK

6.49 x 1.73 x 3.98"

Black

N/A

ME-50-BK
NEMA 4 Sealing Kit

Product Names

Size

Color

Battery Type

Part Number

N/A

Silicone

N/A

76-SK

Protective Boots

Product Names

Size

Color

Battery Type

Part Number

6.49 x 1.73 x 3.98"

Alert Red,Caution Yellow,Dark Blue,Jet Black,Light Blue,Safety Orange

N/A

ME-RBT

Battery Compartments

Product Names

Size

Color

Battery Type

Part Number

2.5 x 2.25 x 0.5"

Black

N/A

ACO-02-BK

2.5 x 2.25 x 0.5"

Black

N/A

ACO-03-BK

2.5 x 2.25 x 0.5"

Black

N/A

ACO-04-BK

2.5 x 2.25 x 0.5"

White

N/A

ACO-02-TW

2.5 x 2.25 x 0.5"

White

N/A

ACO-03-TW

2.5 x 2.25 x 0.5"

White

N/A

ACO-04-TW

Replacement Battery Contacts

Product Names

Size

Color

Battery Type

Part Number

0.25 x 0.25 x 0.18"

Silver-Gray

N/A

ABC01

0.25 x 0.25 x 0.18"

Silver-Gray

N/A

ABC02

0.25 x 0.25 x 0.18"

Silver

N/A

ABC04

0.25 x 0.25 x 0.18"

Silver-Gray

N/A

ABC05

0.25 x 0.25 x 0.18"

Black

N/A

BAT-9VS