Keyboard Enclosures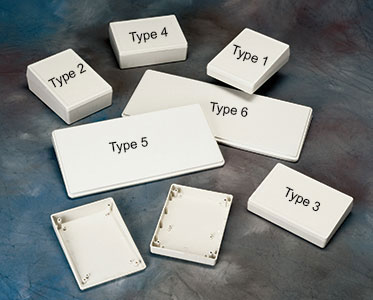 DESIGN FEATURES
Low profile designs. Two-part cases assembled with self-tapping screws. Screw bosses for PCB's in top and base sections. Great for desk top or wall-mounting. Recessed area and insert tooling offer additional flexibility.
Design Options:
Version 1 – Control area recessed by 0.03″ for membrane keypads.
Version2 – Top surface has custom insert area for molded in cut outs.
Standard Material Options:
ABS UL 94 VO (fire retardant)
ABS UL 94 HB standard
Polycarbonate
Glass Filled Nylon
Stock Colors:
Off-white – Pantone Cool Grey 1C
Black – Pantone 7C 2X
Insert Molding / CNC Cuting:
Custom insert molding within
recessed areas can significantly
reduce machining costs for many
applications. call fir quotation
No minimum quantity
Product List

Keyboard Enclosures

Product Names

Size

Color

Battery Type

Part Number

5.43" x 7.48" x 2.09"/1.24"

Off-White

N/A

SESL-007

5.43" x 7.48" x 2.09"/1.24"

Black

N/A

SESL-009

5.43" x 7.48" x 2.99"/2.14"

Black, White

N/A

SEDL-008

7.48" x 5.43" x 1.85"/1.24"

Off-White

N/A

SESS-007

7.48" x 5.43" x 1.85"/1.24"

Black

N/A

SESS-009

7.48" x 5.43" x 2.75"/2.14"

Black, White

N/A

SEDS-007

14.57" x 7.28" x 1.48"

Off-White

N/A

KBS-007

17.56" x 7.48" x 1.50"

Off-White

N/A

KBL-007