Electrodag conductive coatings are designed to protect enclosed electronic devices against radiated electromagnetic interference and electrostatic discharge. These Electrodag coatings have been expertly formulated using various conductive pigments to achieve optimal performance in electrically hostile environments and assist the designer to comply to emissions regulations worldwide.
Recycling
Measuring Surface Electrical Resistivity – A how to guide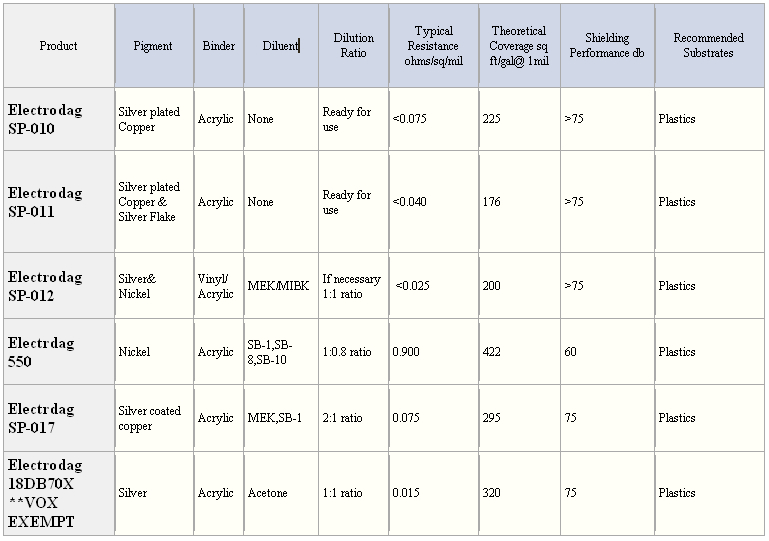 This product was formulated using materials that have been classified as exempt by the United States EPA.
Electrodag materials are UL recognized per UL746C for adhesion for commonly used plastics for enclosure applications. For more details on specific UL approvals contact Acheson Colloids Company at 1-800-255-1908. Note: This guide provides typical properties for the materials listed; these values are not to be used as a basis for a specification. Electrodag is a registered trademark of Acheson Industries, Inc. Information provided by permission of the Acheson Colloids Company.